Handcrafted Canadian Artisanal Chocolate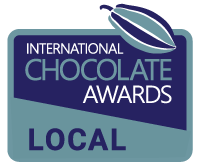 Centre & Main Chocolate Co.
Celebrating the Culinary Landscape of Northumberland County
It's all about the taste of place at Centre and Main Chocolate Co. Award-winning chocolatier, Angela Roest, combines the flavours of Northumberland County with the finest ethically sourced chocolate from around the world. Experience Angela's handcrafted small batch chocolate creations in her gallery-style boutique at the corner of Centre and Main Streets in the designated arts village of Warkworth, Ontario.
Upscale chocolate boutique. Very friendly and knowledgeable staff. So many different varieties to try! My recommendations are Lavender Fluer de Sel Toffee Bark, Toffee & Potato Chip, and Gin & Tonic!
Wow! Great chocolatier. Amazing selection of hand made chocolate in many different flavours. Owner offers as many samples as you would like. I ordinarily choose dark chocolate, which was excellent, but I tasted some milk chocolate which also fantastic. This is a must go to place if you are in Warkworth.
Great chocolate, in a cute shop. Definitely worth checking out if your into chocolate, even more so if you enjoy different chocolate made from beans sourced all over the world. The chocolatier was there providing samples before we made our choices. We'll be back next time we are in town.
Absolutely delicious chocolate. I was saving it for a special occasion, but I could not resist!! It is smooth, delectable and ethically sourced! What more could someone ask for?! Oh right- THEY ARE BEAUTIFUL AND MAKE AMAZING GIFTS! Spoken from an honest guest that is is OBSESSED.